Our team of seasoned professionals has over 50 years of experience and a strong reputation in property management and luxury hospitality. We have designed a structure that meets the specific requirements of managing a mountain property. We work closely with carefully selected service providers to offer tailor-made solutions that meet the unique needs of each client.
Our goal is to provide our clients with exceptional service and an unforgettable experience on every stay. We work tirelessly to offer personalized service and to meet all of our clients' requirements with special attention to detail.
Meet the team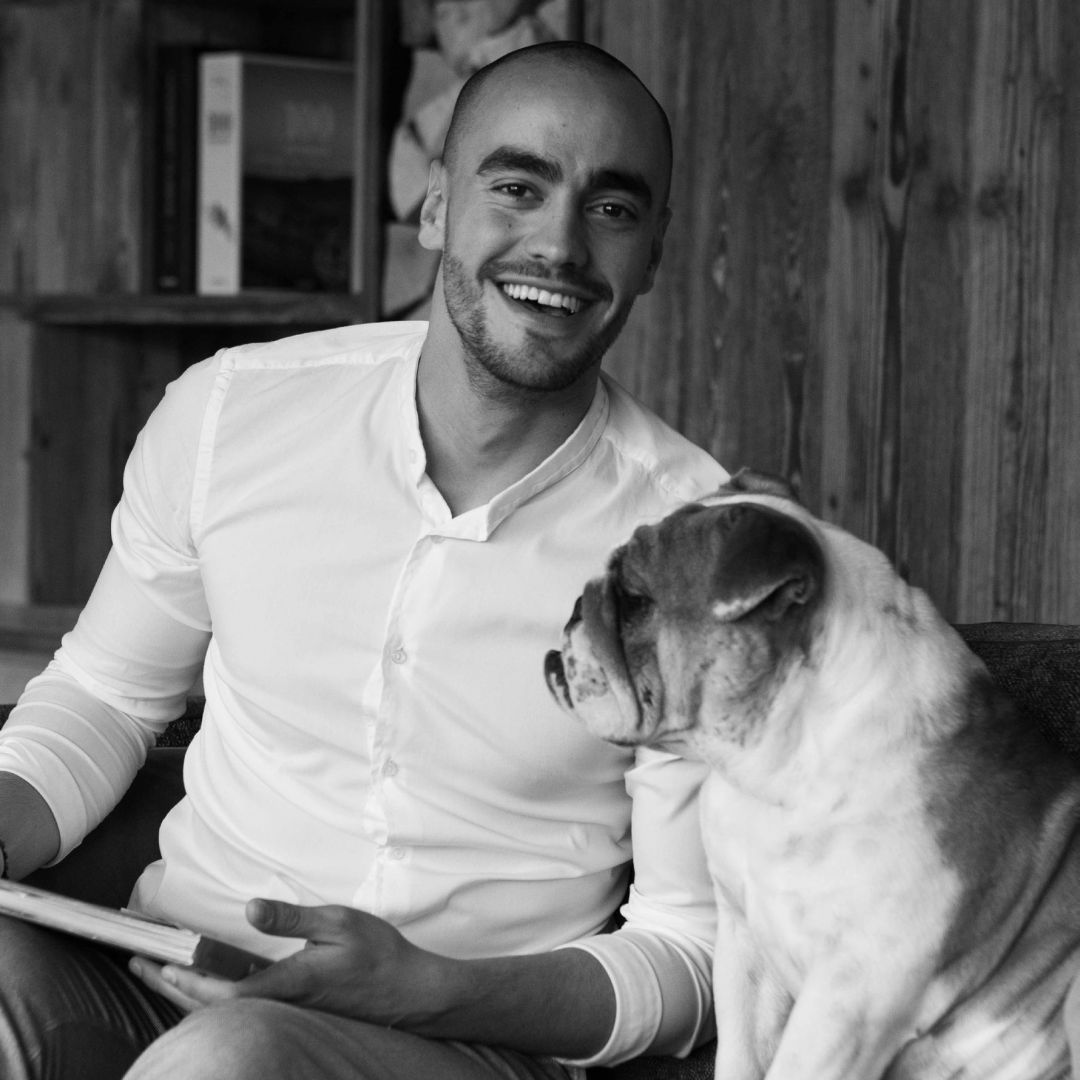 Kevin
General Manager
Raised in Megève, Kevin discovered the world of luxury hospitality working in the most prestigious hotels and restaurants in Megève and St Tropez.
Entrepreneur with a passion for service, he created a private concierge company that quickly stood out as one of the highest ranked in Megève due to its intimate knowledge of all the village facets and its actors, mixed with an extensive network in the high end service industry (cooking chefs, butlers, drivers, etc…).
Business graduate, he is rigorous in the management of the budgets and the organisation. His teams and his clients appreciate his human qualities, his positive "can do" attitude as well as his capacity to always find solutions.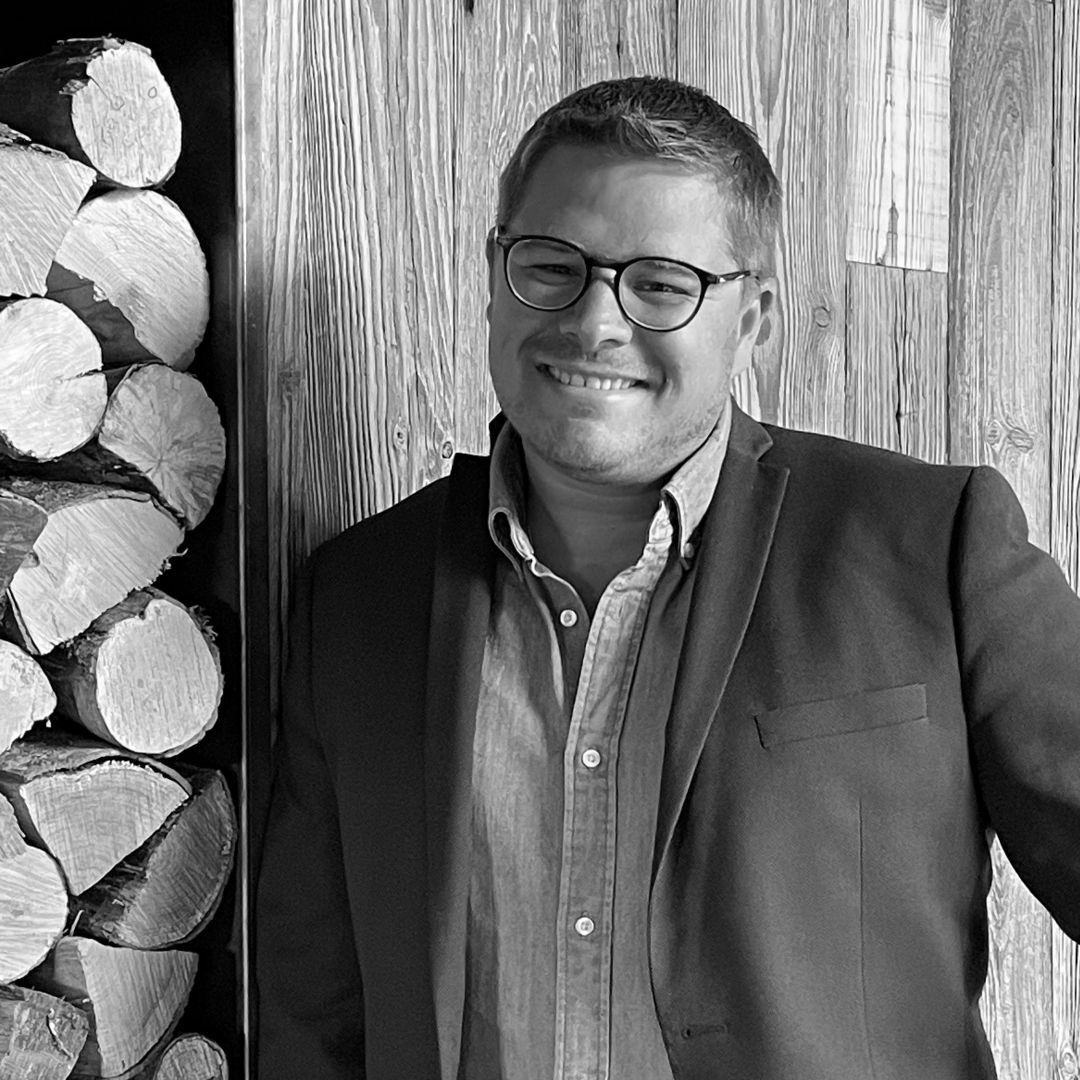 Baptiste
Head Concierge
Baptiste possesses a genuine love for the mountain lifestyle that he chose decades ago.

He has years of experience in guest service, having most recently spent years as lead concierge for the Sibuet hotels before joining the Boutiq Chalet team. Through his years of hard work and dedication, he became part of the Clef D'or France association.

He studied International trade in Canada, traveled through Mexico and also managed to bag a Master's degree 2 in the same study while living there.

Hearing people's journey, learning their likes and dislikes, and customising experiences that they can't get anywhere else in Megeve is what makes him an integral part of the Boutiq Chalet team, and the driving force behind our ethos.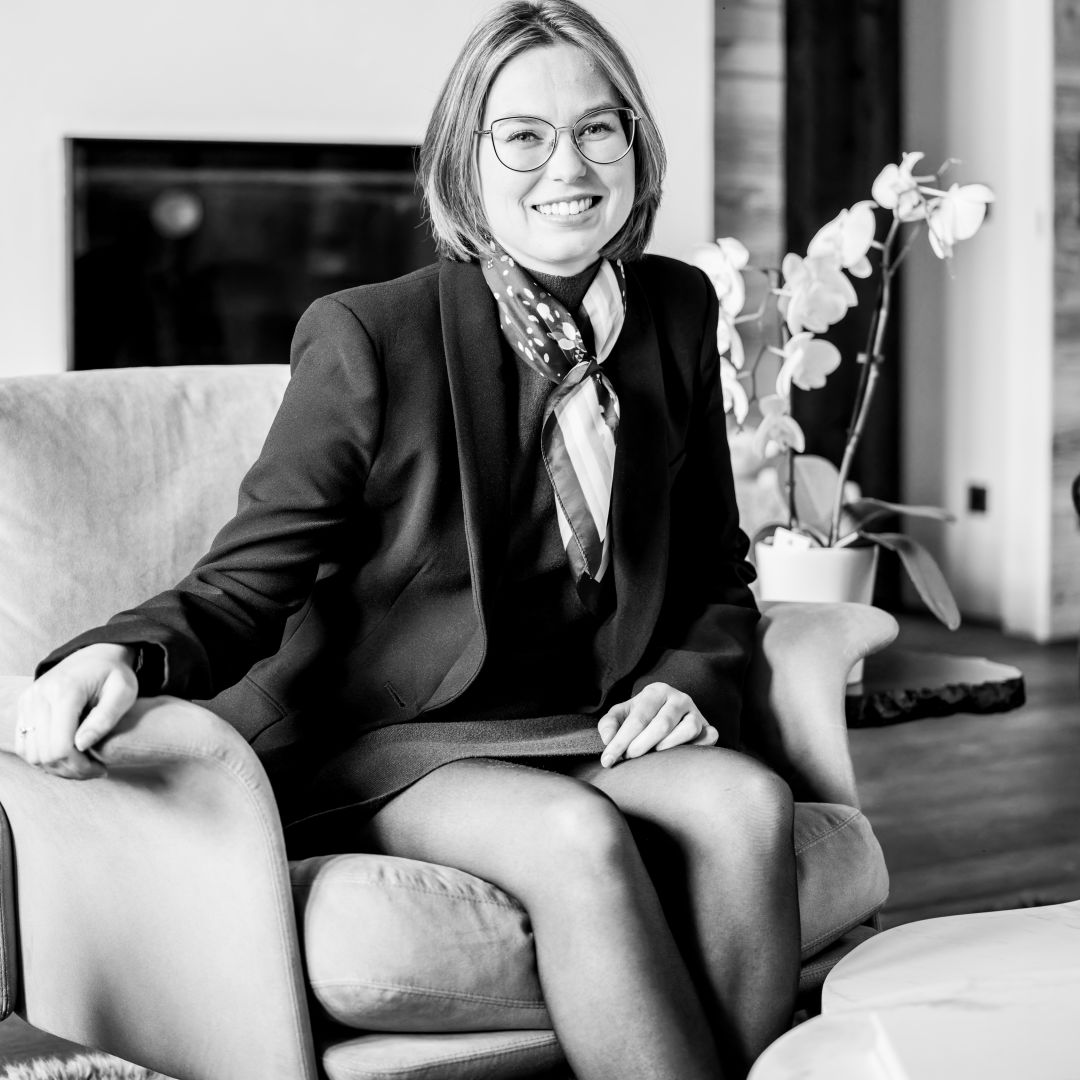 Léna
Property Manager
Lena embodies the expertise and professionalism of the Property Manager.
With a strong background in the luxury hotel industry, she meticulously oversees all of our property management operations, ensuring that every guest enjoys an exceptional stay.
Lena works closely with the Housekeeping team to ensure that each chalet is prepared with the utmost care prior to guests' arrival, while ensuring that cleaning and technical maintenance requirements are fully met during their stay.
As the cornerstone of the Boutiq Chalets team, Lena is committed to providing exceptional service and meeting the needs of every guest. Her commitment to excellence in luxury property management ensures that our clients are completely satisfied and can enjoy their stay in one of our luxury chalets or apartments in Megeve.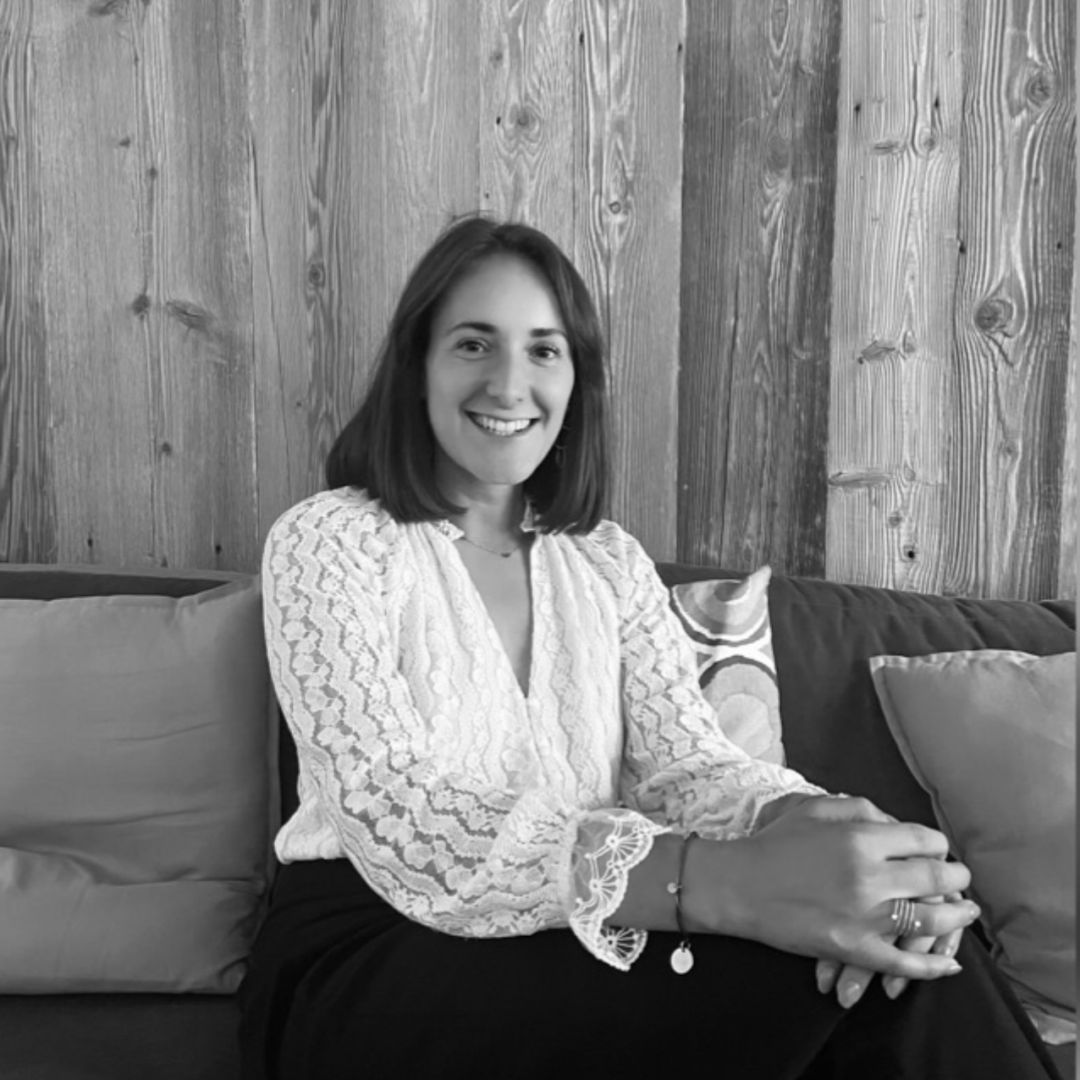 Noémie
Experience Manager
Noémie, our Experience Manager, is a seasoned professional in the luxury hospitality industry. With her experience as a front desk manager in the top hotels of Megève, she masters the art of hospitality and has an intimate knowledge of the region.
She is committed to providing an exceptional experience to our clients, from the initial contact to their arrival at the chalet. Her diligence and professionalism ensure that every detail is taken care of.
Noémie ensures that every client receives the best possible service. Owners and renters can have complete confidence in her to take care of their properties and ensure memorable and tailor-made stays.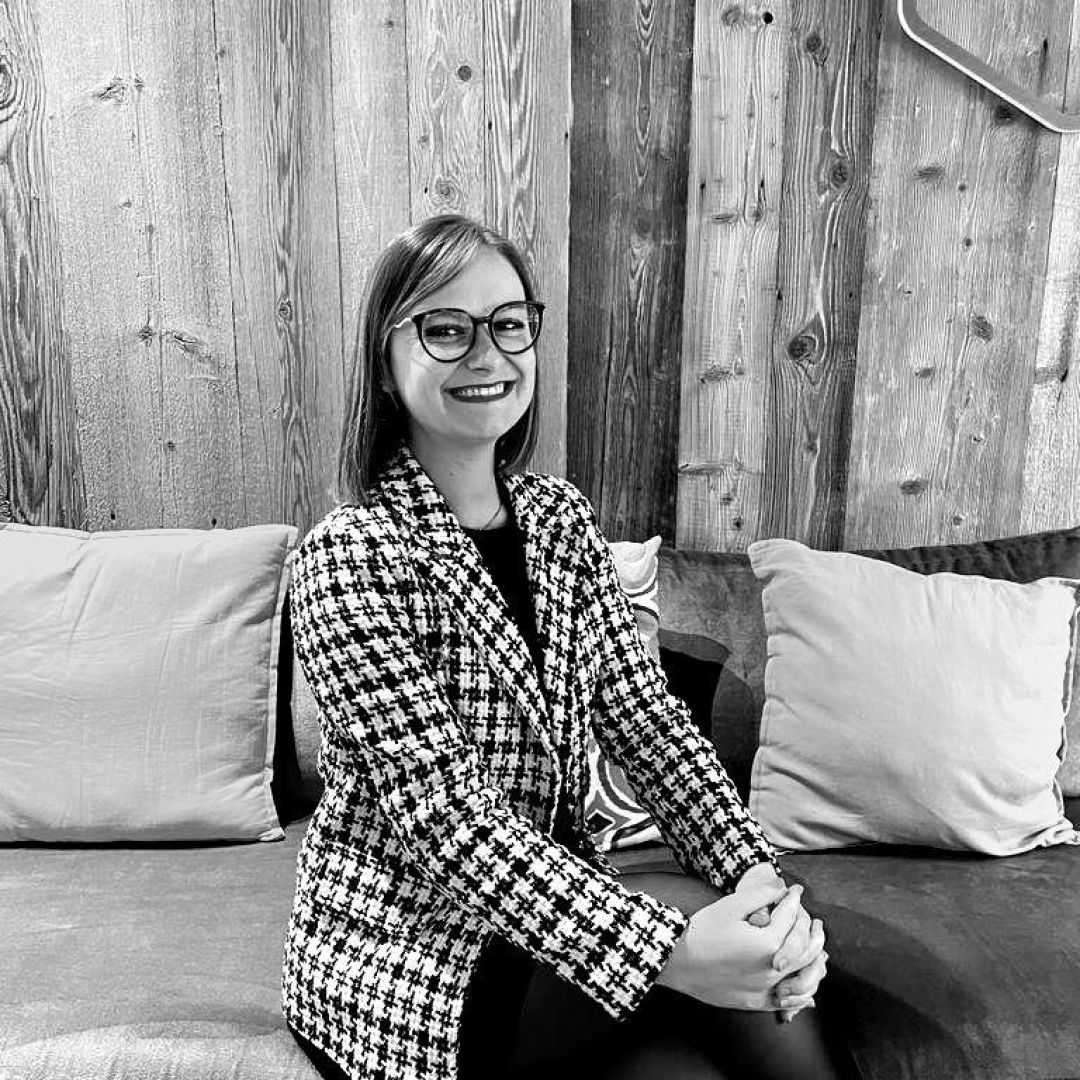 Léa
Head Housekeeper
Léa, our Gouvernante, embodies the soul of attention to detail and perfection in our properties. After a few years as Gouvernante Générale in the south of France, she decided to embark on a new experience in Megève.
Her past experience in the 5* hotel industry gives her an in-depth knowledge of the codes of the luxury hospitality industry. She ensures that each chalet is a haven of luxury and comfort for our discerning guests, drawing on her acquired expertise.
With a keen eye for detail, Léa ensures that every aspect of our cottages is impeccable, creating a truly unforgettable stay experience. From the moment they arrive, guests are welcomed into a sumptuous and impeccably maintained setting, reflecting the highest standards of the luxury industry.
Léa is a trusted professional, discreet and totally dedicated to customer satisfaction. Her presence ensures that our chalets in Megève remain exceptional places to stay, where luxury and comfort come together to create precious memories, in line with the highest standards of luxury hospitality.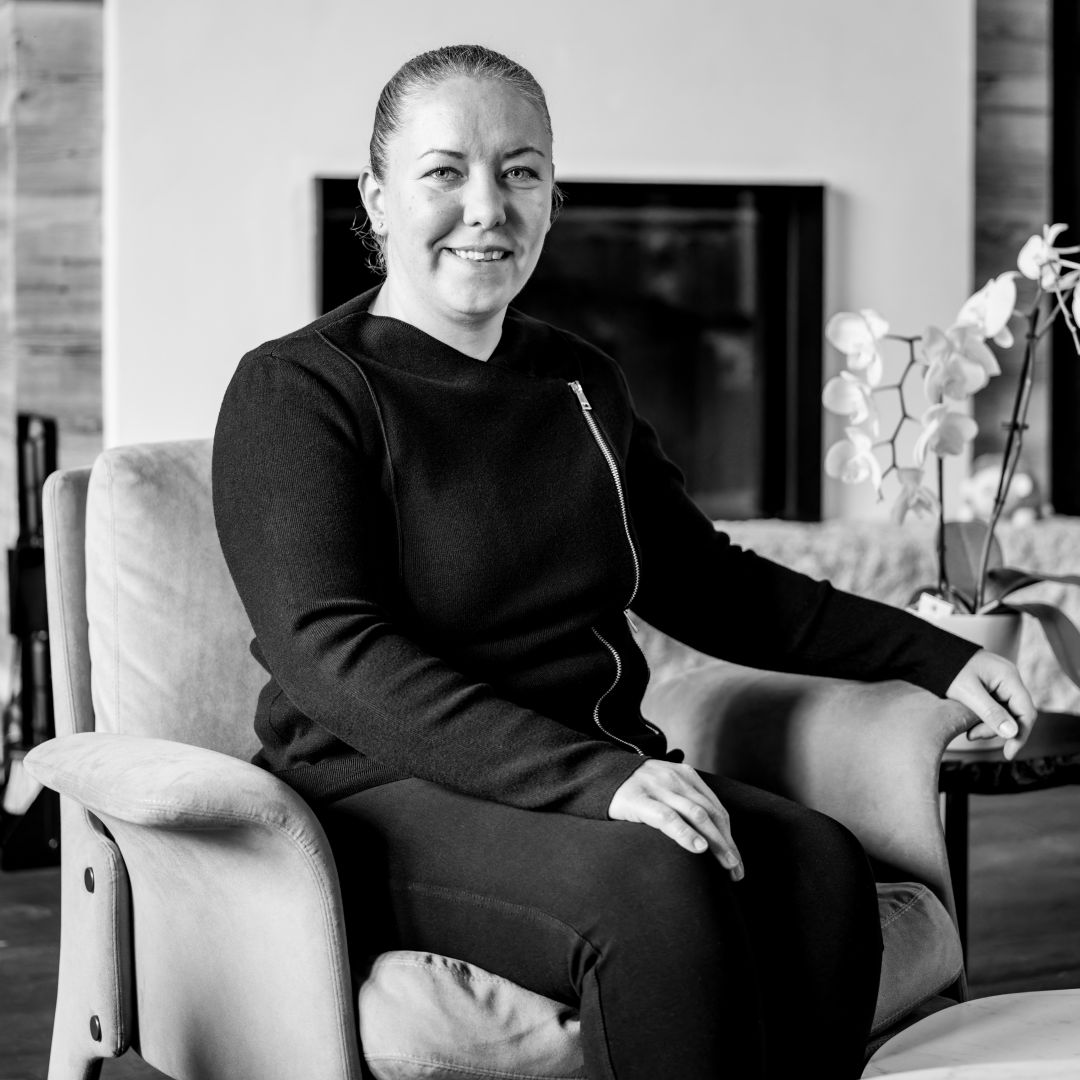 Emilia
Gouvernante Assistant
Emilia has been working with Boutiq Chalets for many years and has a thorough knowledge of all the properties in our portfolio. This experience allows her to assist the Gouvernante in all housekeeping related tasks, such as coordinating services.
She ensures that each property is prepared in time for guests' arrival and that all guests' needs are met during their stay.
Her intimate knowledge of the properties and their operation makes her an invaluable asset in ensuring guest satisfaction at Boutiq Chalets.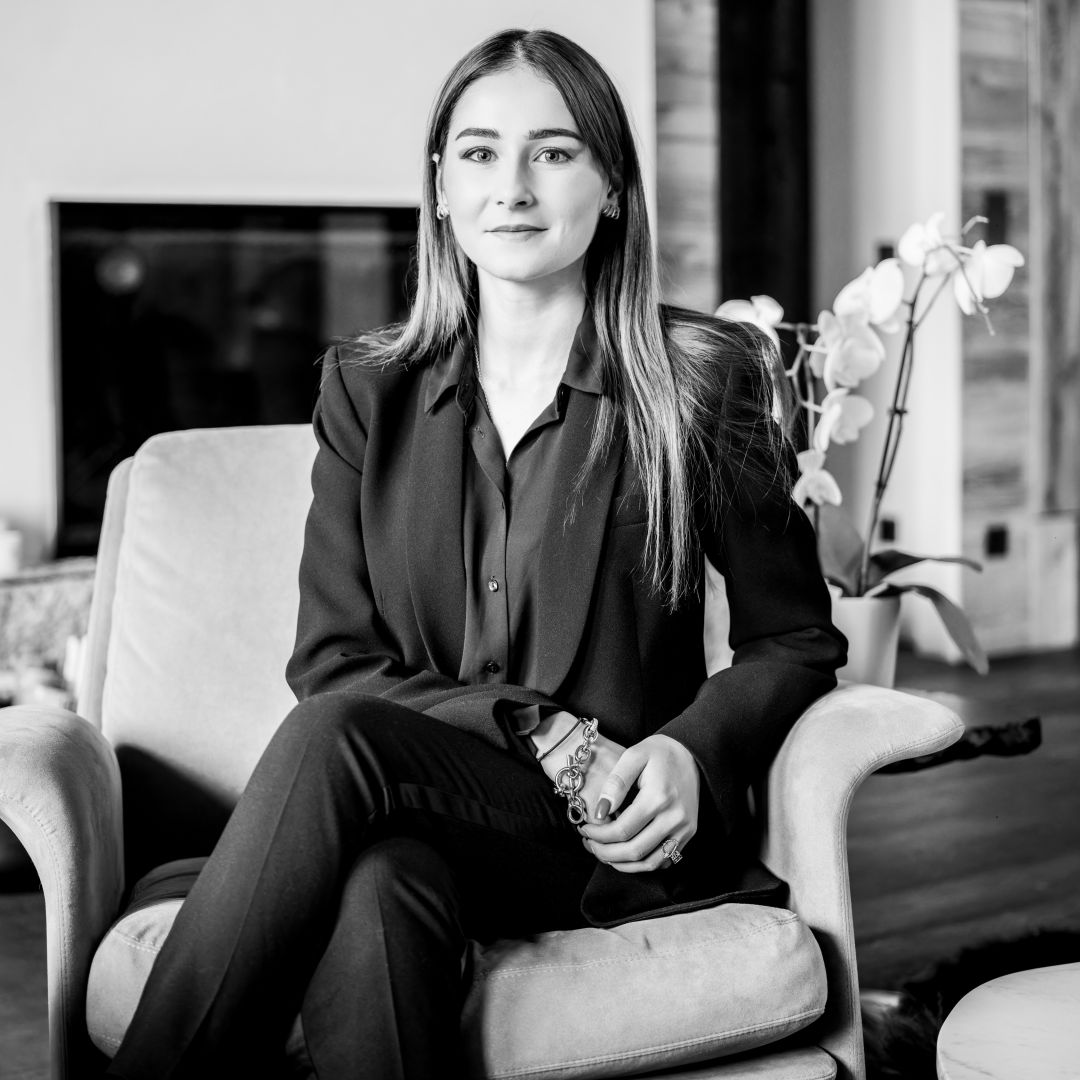 Layla
Marketing Officer
As a Marketing Officer, Layla is passionate about the luxury tourism industry and she is determined to contribute to the high-end real estate sector.
She is in charge of conducting market research, finding new partnerships to expand the portfolio of properties offered or marketing properties in order to always guarantee a wide range of choices to our customers.
She works closely with Noémie, who is in charge of rentals, to ensure that properties are marketed in an optimal manner and that clients' requests are met in a timely manner.
She is also in charge of the brand image of Boutiq Chalets. She ensures that the properties offered are in line with the company's philosophy and represent the level of quality expected by the clients.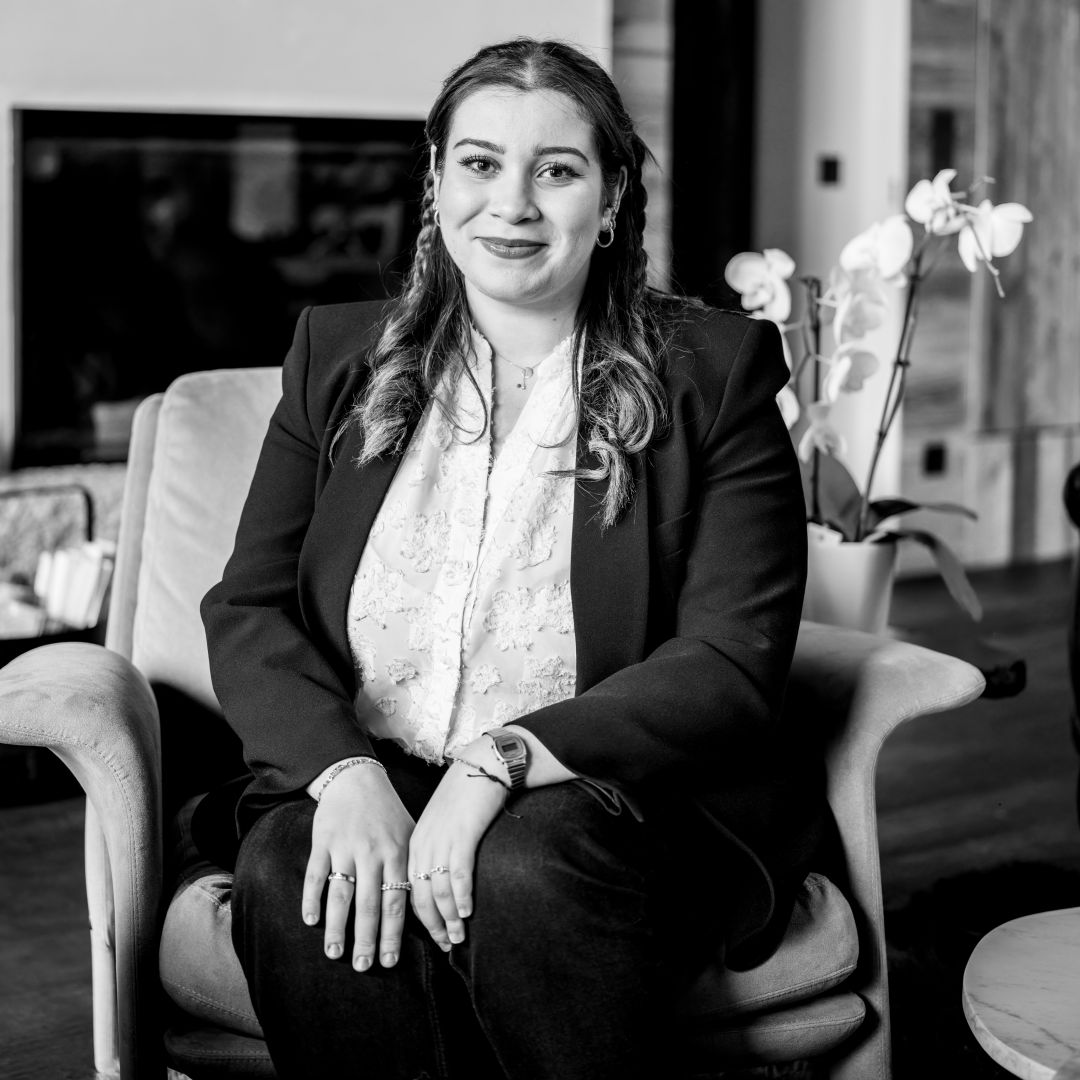 Kenza
Property Management Assistant
Kenza is Property Manager Assistant at Boutiq Chalets.
She is responsible for assisting our Property Manager in managing all of the properties in our collection, ensuring that each property is maintained in the best possible condition to guarantee our clients' satisfaction.
Kenza also works closely with Baptiste, our Private Concierge, assisting her in planning and organizing customized experiences for Boutiq Chalets clients.
Their collaboration allows us to offer customized services and meet all client requests, even the most complex ones.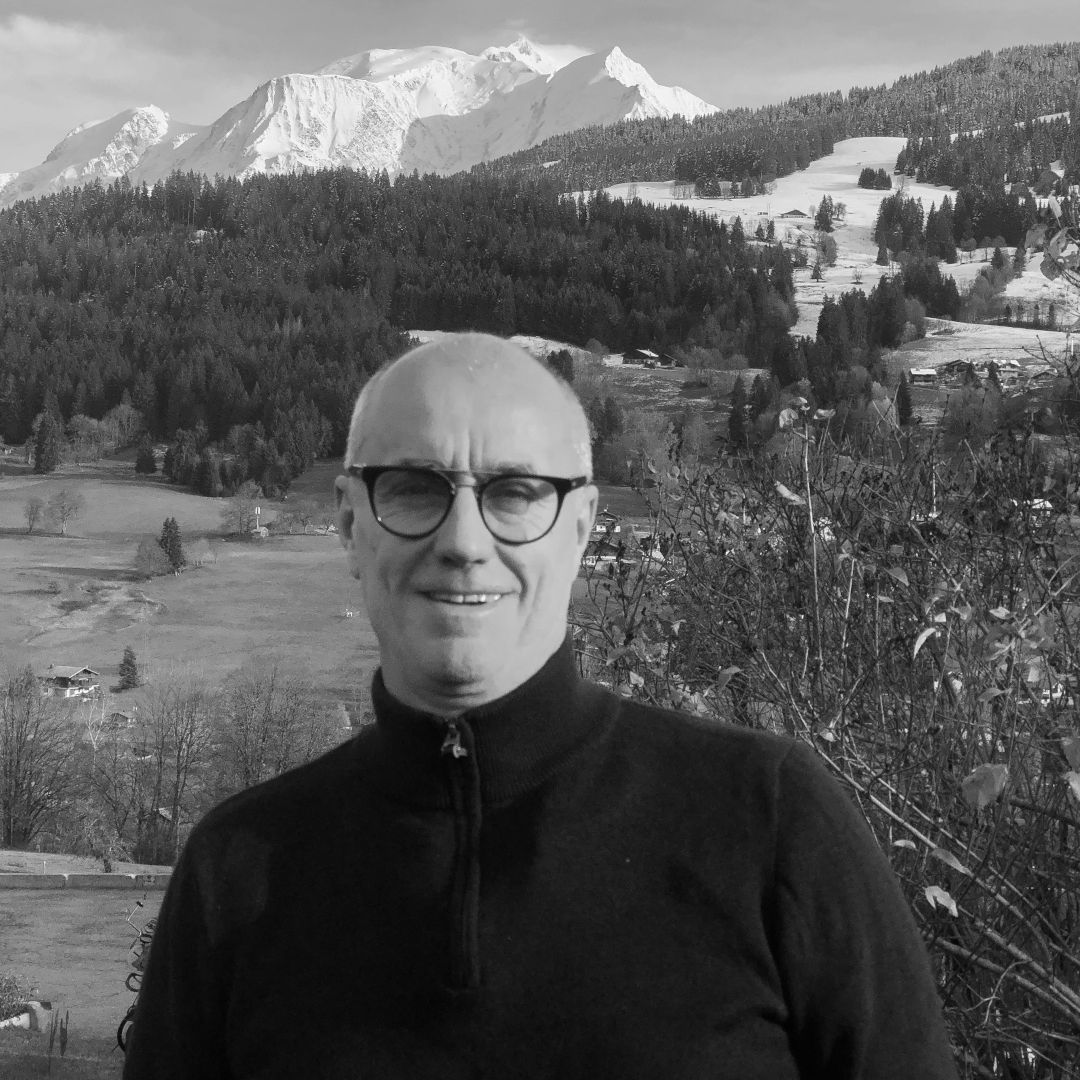 Patrick
Technical Manager
Because a technical problem in a property generally occurs at a bad time, it is essential to have in-house a seasoned person who can react immediately.
Patrick has worked for 10 years as Technical Director for the Sibuet Hotel Group, in charge of the maintenance and the management of the work in the 12 hotels ( Fermes de Marie, Mont Blanc, Lodge Park, Villa Marie etc…).
Today, he offers Boutiq Chalets' clients his dynamism, his wide technical expertise and, in case he cannot do a task himself, an incredible network of reliable craftsmen who enable an optimal upkeep of the properties and, more importantly, a rare reactivity in case of defect.

EXHAUSTIVE LOCAL EXPERTISE

PASSION FOR SERVICE

SOLID REFERENCES