At Boutiq Chalets, we are committed to providing our clients with unique and memorable vacation experiences. That's why we offer personalized services such as providing qualified personnel, organizing exclusive events, offering delicious culinary experiences, discovering local products, providing wellness treatments, and organizing unforgettable family and sports activities.
We believe that every vacation should be a source of beautiful memories for our clients, shared with their family and friends. That's why we have established an exclusive partnership with Chef Julien Gatillon, distinguished with 2 Michelin stars, to offer you an exceptional culinary experience in the comfort of your residence. Our private chefs will be at your disposal to prepare refined and delicious dishes created by this renowned chef.
More information
Sharing great food makes for great memories with family and friends.
Boutiq Chalets make sure you can immerse easily in the best of what your destination has to offer and enjoy beautifully crafted meals by a highly skilled professional chef in the comfort of your chalet, with all the required staff for impeccable service.

Following the idea of bringing a beautiful cuisine on private tables, Boutiq Chalets has just set up an exclusive partnership with 2* Michelin chef Julien Gatillon.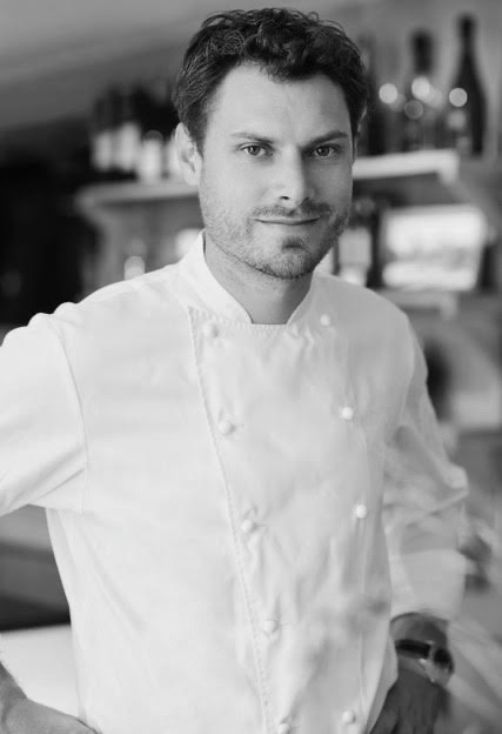 Julien kicked off his steep career at the age of 16, learning from and alongside the most talented chefs (Philippe Rochat followed by Benoit Violier at l'Hotel de Ville de Crissier, Yannick Alleno at the Meurice, ...). Taking the reins of the Rothschild restaurants in Megève, he receives his first Michelin star in 2014 at 28 years old, and his second only two years later, at the head of the Four Season's 1920 restaurant. Now, embarking on a new, ambitious adventure, Julien and his partner Sonia will open their own gastronomic table, within their personal chalet, offering a truly unique atmosphere for culinary connaisseurs (juliengatillon.fr)
For Boutiq Chalets, Julien signs over 60 dishes to be executed by the private chefs in our properties, always up to date with what is in season and regularly refreshed with new ideas. Few examples below:
APPETIZERS
Lobster tails, toasts melba stuffed with fowl liver
Cream of watercress, caviar on pain brioché de chez Fayolle
Ravioli of langoustine, green cabbage and truffle chiffonnade
Oeuf cocotte, sautéed mushrooms, pork belly and Espelette pepper
Mackerel on Chignin-Bergeron, grilled sourdough toasts
...
MAIN COURSES
Braised veal tenderloin with garlic and thyme, macaroni and truffle gratin, shaved parmesan
Lobster fricassée with chestnuts and beetroot, coral dust and fleur de sel
Blood pudding chez Parra on a mousseline of potatoes, curly endives and fragrant herbs Scallops with ceps, toasted hazelnuts
Scallops with ceps, toasted hazelnuts
Hen from Bresse, sauce suprême, risotto of black truffled macaroni
...
DESSERTS
The legendary Mont Blanc, almond meringue, whipped cream and confit marrons
Thin mango tarte façon tatin, almond cream and caramel
Rum soaked Baba, vanilla whipped chantilly
Ile flottante with pink pralines
Duo Guanaja, shortbread and creamy, with a touch of fleur de sel, coconut mousse palets

HOUSE PERSONNEL
CHEF I CATERING

Wellbeing

OUTDOOR ACTIVITIES